The highest-rated local SEO and search marketing services across Vancouver Island and the Gulf Islands.
Local SEO services Vancouver Island and Gulf Islands
Founded in 2008, Alter Ego is a Victoria-based agency focused on the unique needs of Vancouver Island and the Gulf Islands. We live here, do business here, and are committed to helping other organizations on our beautiful island grow and prosper.

Our experienced SEO techs are knowledgeable, results-oriented professionals who are passionate about ensuring you see a consistent return on your investment. The services we provide are always month-to-month, so you know you'll only pay for what works.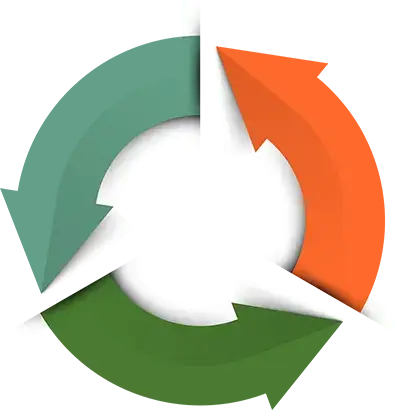 Gulf Islands and Vancouver Island local SEO marketing services
SEO has two key components: learning what your target audience is searching for and making sure your pages show up when they search for it. Search engines, like Google or Bing, use specific algorithms to decide whether your page is a useful response to a specific search. First, they analyze the structure of a page, look for keywords, and try to evaluate what the page is about. Then they look at other aspects of your site like loading speed, domain authority, backlinks, etc. to determine where your page should appear on the search engine result page (SERP).

There are more than a hundred factors that determine your page's search result rankings. The relative importance of each factor changes constantly as Google periodically tweaks its algorithm. SEO (local SEO, in particular) is an ongoing process of optimizing your website to ensure that search engines understand what's on each page and why it's valuable to local visitors.
Search engine optimization Vancouver Island
The higher a page ranks on search results, the more organic visitor it gets. Statistically, most searchers never reach the second page of Google, let alone the third or fifth or tenth. In the local SEO landscape, the competition is tougher.

Naturally, more clicks mean more visitors, and more visitors mean more opportunities to fulfill your business goals. By knowing how Google decides its search rankings, we can make adjustments to your website that push your pages higher on Google and bring more targeted visitors to your website.

By working with an experienced digital marketing agency, you can be sure your site is properly optimized for search engines (like Google) and outrank your competitor's website.

Search Engine Optimization (SEO) is a crucial web marketing strategy in helping you reach your local audience online. The keywords most relevant to your business might be relevant to a number of other businesses too. By targeting keywords relevant to your local market, we can improve your search rankings more quickly and focus on your most likely customers.
Are you a business owner and interested how you can use internet marketing services to increase your sales and attract new customers? Contact us today to speak to one of our experts about setting up a custom plan for you!